Hanukkah Dinner at Collingswood
December 2 2021 | 5:30 PM - 7:30 PM
729 Haddon Avenue, Collingswood 08108
Come light the candles, play dreidel and sing songs as Cantor Scott Borsky leads us in a festive Hanukkah holiday celebration!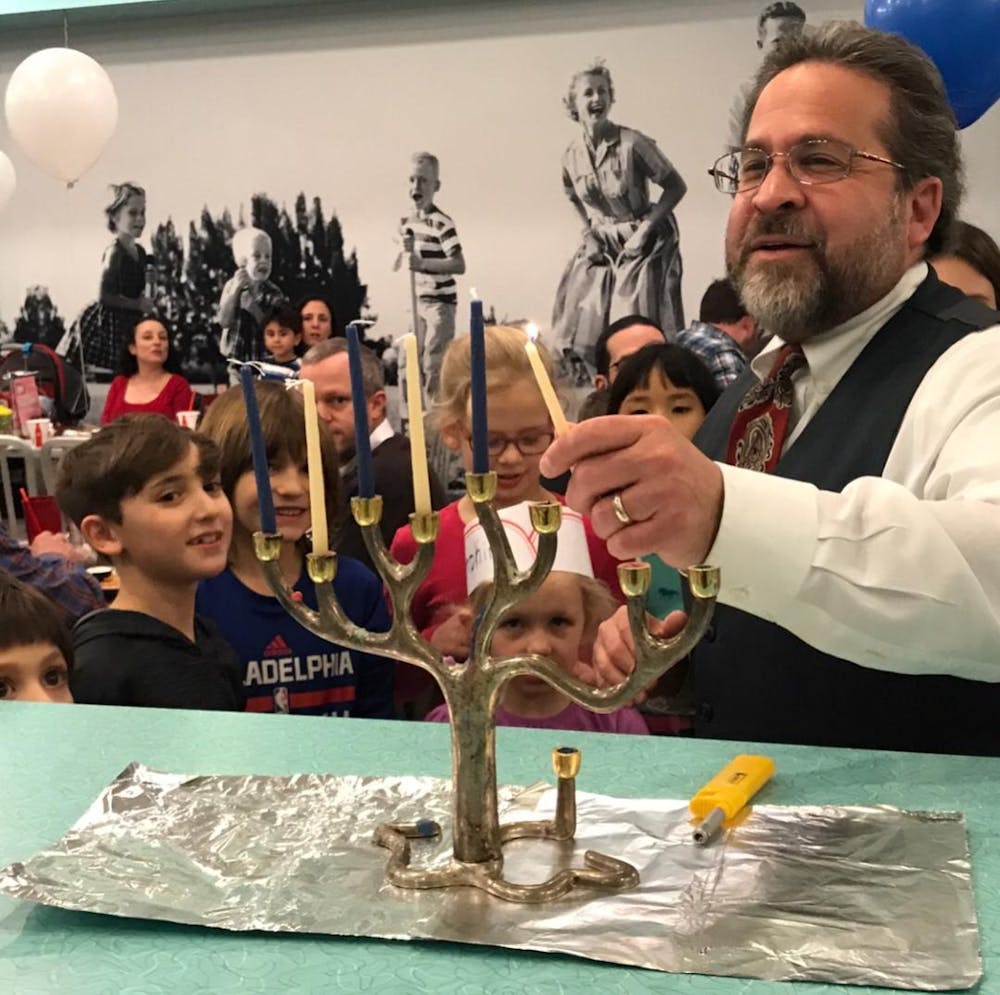 Tickets include fun and celebration with Cantor Borsky plus dinner buffet including latkes, drinks, dessert, tax and gratuity.
Seating at 5:30. Advance tickets required.
Tickets are $27 for adults and $22 for children and are not refundable.
Children under 2 are free.