Psychic Fair & Fundraiser
February 05, 2023 03:00 PM until February 05, 2023 06:00 PM
Take advantage of the Full Moon and Join Us at The Pop Shop Collingswood for a Psychic Fair and Fundraiser to benefit Collingswood Friends of the Library
Sunday, February 5th!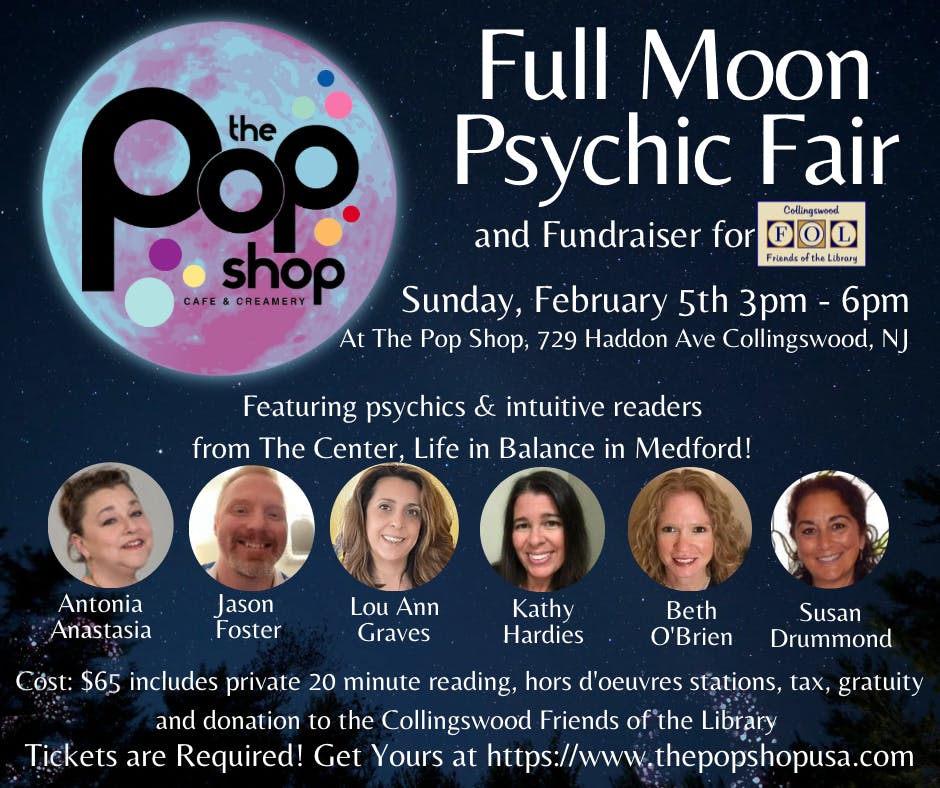 Tickets are available for purchase in 3 different time brackets 3-4, 4-5 & 5-6. Once you choose your time our Lead Reader Antonia from Medford's The Center, Life in Balance will pair you with a psychic, medium or intuitive reader.
Ticket price includes a private 20-minute reading, hors d'ourves stations, tax, gratuity and a donation to support the Collingswood Library!
The Zen Den in Medford will be here as well with crystals, oils clothing, jewelry and more!
CLICK FOR TICKETS