It's Gotta Be Done Party with Bluey- Sold Out!
April 20, 2023 05:30 PM until April 20, 2023 07:30 PM
Run your little sausage dog legs as fast as you can to party with Bluey-
It would be unacceptable if you missed it!
Bring your Grannies because we're going to floss, but don't slip on your beans on the way to:
The Pop Shop Collingswood
Thursday, April 20th, 2023 from 5:30-7:30pm
This event is SOLD OUT! We can't wait to party with you!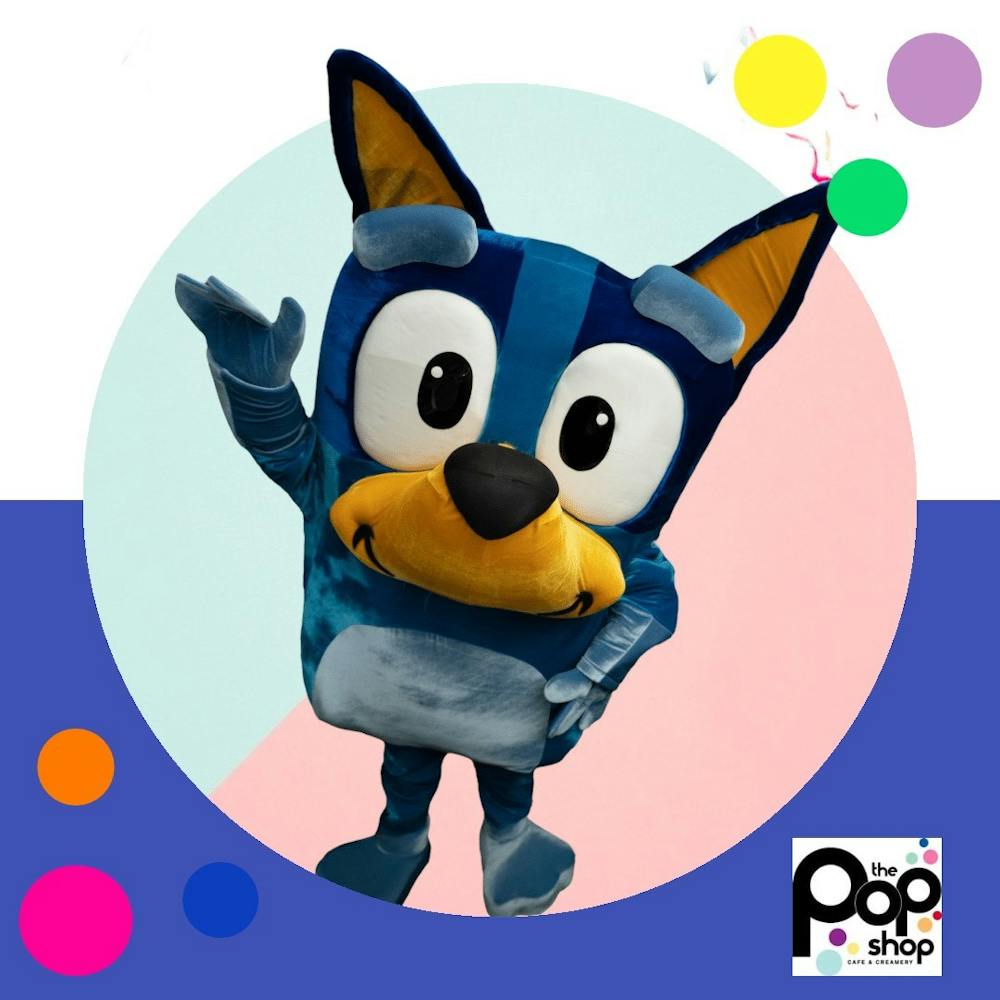 Join us as Bluey leads Charades, Dance Mode Dance Party, Mr. Wolf and more!
Come have Duck Cake, Fruit Bat Fruit, Sausages, Spring Rolls, Beans and of course- Salad!
Every kid will get Balloons for keepy uppy along with a Bluey Pin (just like Granddad!) and other goodies such as a Sticky Gecko & Featherwand.
Bluey comes to us from @prettyprincessjersey
---
Buffet will Include:
(subject to change based on product availability)
* Hot Dogs
* Bluey Grilled Cheese
* Spring Rolls
* Mac & Cheese
* Baked Beans
* French Fries
*Fruit
*Salad
---
Kid's (2-12) ticket ($32 dollar bucks) includes Gratuity, Entertainment, Goodies to take home, Buffet & Dessert!
Adult ticket ($25 dollar bucks) includes Gratuity, Entertainment, Buffet and Dessert.
Babies under 2 are free of charge- but please be sure to "purchase" the baby ticket so we have a seat for your little one.
*Seating may be family style*
Don't forget we are a BYOB!
CLICK FOR TICKETS