Medford Dine and Donate
Support your local organizations!
Dine with us during the dates and times listed below. Mention the organization you are dining to support to your server and The Pop Shop will donate 15% of your check!
---
Monday October 18th, 2021 from 9am- 8pm
Seneca Football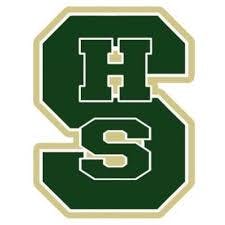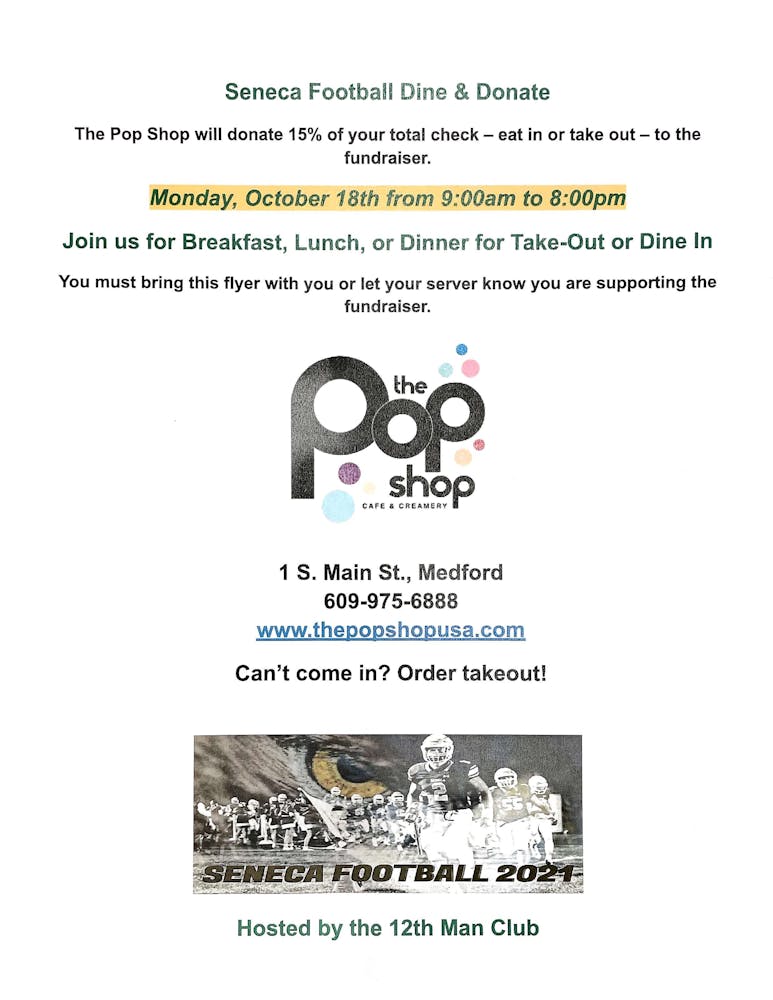 ---
Monday October 25th, 2021 from 9am- 8pm
Family Circle Playgroup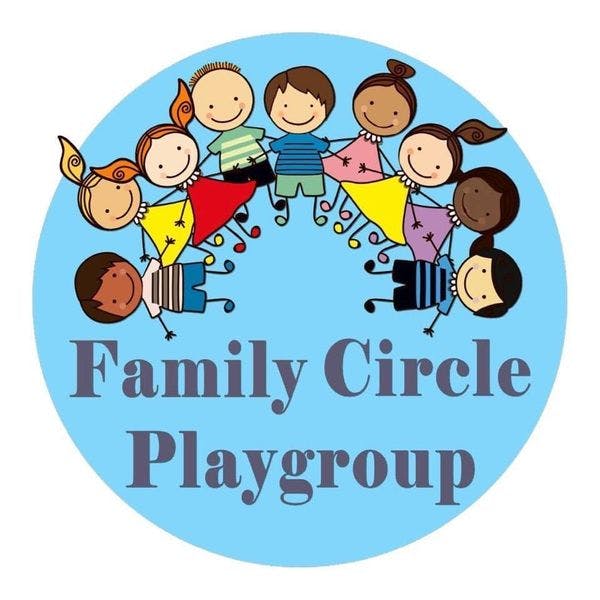 FCP is a non-profit, cooperative organization that was started in the 1980's by a group of moms who wanted to give their children a low-cost, preschool-like environment in which to grow socially and academically. We continue to strive for that goal and to provide the children with fun, safe, age appropriate activities that will foster their development.

Another goal is to have our members find friendship and camaraderie with each other. Family Circle Playgroup provides a unique opportunity to form life-long friendships for our members and their children.
Family Circle Playgroup (webnode.com)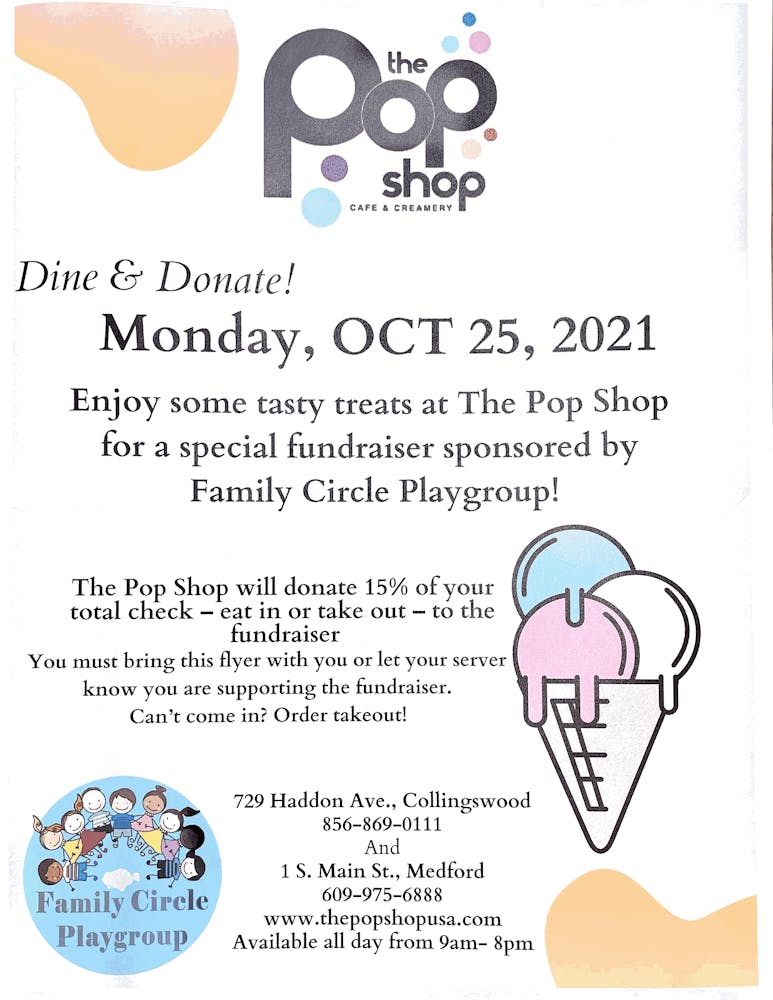 ---
Tuesday October 26th, 2021 from 9am- 8pm
Tabernacle HSA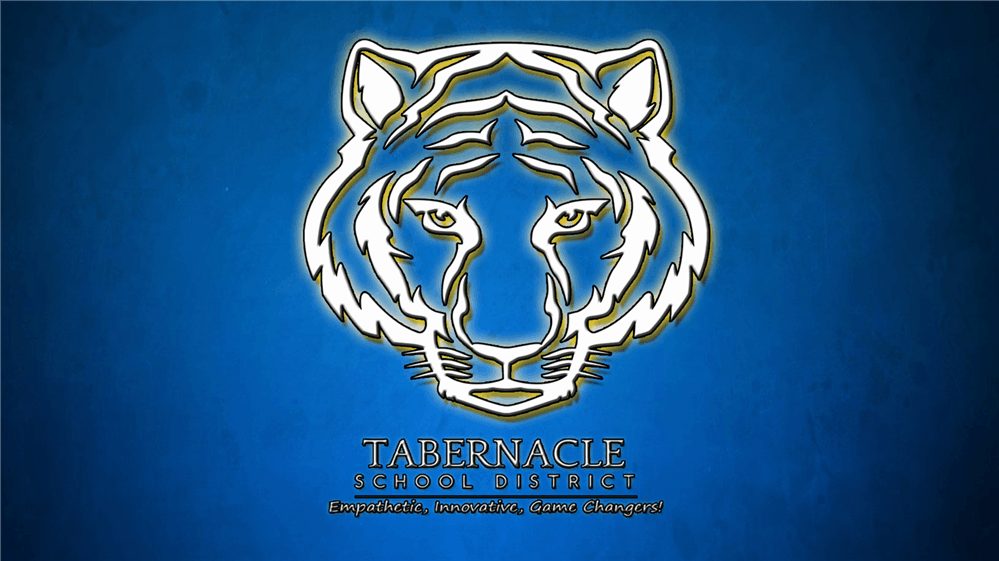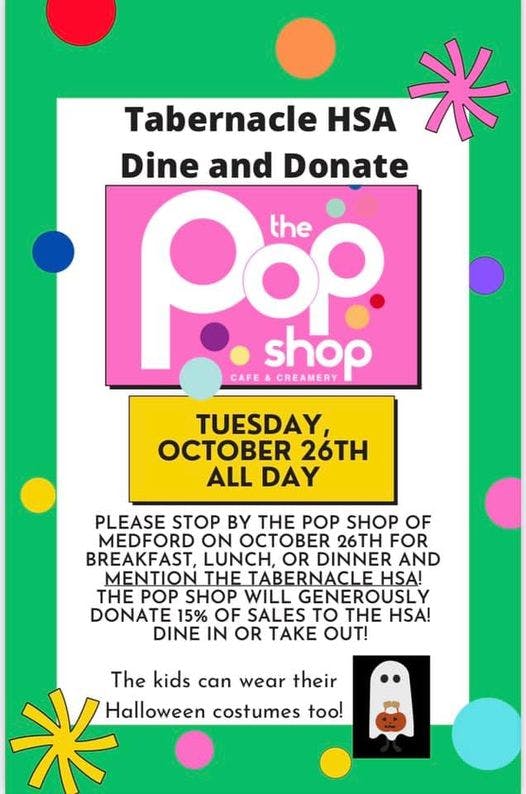 ---
Monday November 15th, 2021 from 9am- 8pm
St. Mary of the Lakes PTA