Paw Patrol Party Spring Break Parties with Chase and Marshall - April 25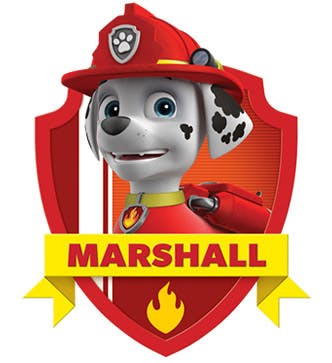 Chase and Marshall will join you for a special bow wow wow LUNCH or DINNER in our Party Room on Thursday, April 25!
The party includes...
Paw Patrol themed buffet and dessert!
Fun, dancing and photo time with Chase and Marshall!
Puppy face painting!
Paw Patrol on our big TV!
Paw Patrol coloring sheets!
LUNCH TICKETS CLICK HERE
DINNER TICKETS CLICK HERE
Wear your PJ's and bring your favorite puppy or stuffed animal. Advance ticket sales required. $24 for adults; $19 for children under 14; babies 12 months and under are free. Ticket includes gratuity and tax. Sales are final and are not refundable. Space is limited. Seating is family style.
4/25 LUNCH TICKETS - https://events.r20.constantcontact.com/register/eventReg?oeidk=a07eg6b2mo699abf2bf&oseq=&c=&ch=
4/25 DINNER TICKETS - https://events.r20.constantcontact.com/register/eventReg?oeidk=a07eg6b2mb610f24bba&oseq=&c=&ch=
4/25 LUNCH TICKETS - https://events.r20.constantcontact.com/register/eventReg?oeidk=a07eg6b2mo699abf2bf&oseq=&c=&ch=
4/25 DINNER TICKETS - https://events.r20.constantcontact.com/register/eventReg?oeidk=a07eg6b2mb610f24bba&oseq=&c=&ch=