Mah Jongg Dinner - November 13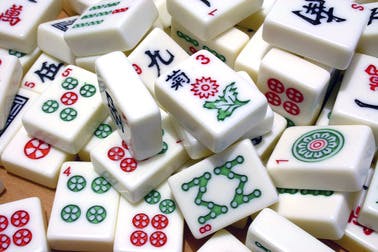 Do you love Mah Jongg? Have you always wanted to learn how to play? Bring friends or come alone, have dinner and learn and/or play Mah Jongg in our Party Room on Wednesday November 13 from 6:00-8:00pm. Beginner to advanced players welcome. Instruction and supplies by Game Friendzy. Advance ticket purchase required.
Tickets are $19.95 and include dinner, beverage, instruction, tiles, gratuity and tax.