Disney Sing Along Party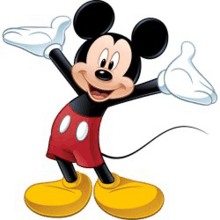 If you have wished that life was like a boozy episode of The Mickey Mouse Club with you and your friends enjoying cocktails and belting out "Let it Go", The Pop Shop is making your dream come true on Thursday, May 30.

Say hello to The Pop Shop's Disney-inspired sing-along dinner led by Cinderella herself! No karaoke microphone just an old fashioned sing-along with printed lyrics so EVERYONE to join in.
CLICK HERE FOR TICKETS. Tickets are not refundable.

You'll get the chance to sing along to all of the soundtrack hits - including songs from classics like The Lion King, The Little Mermaid, Moana and Frozen. The event also includes a Disney inspired buffet, dessert, coffee bar and beverages, and door prizes. Guests are welcome to bring your own beverages!

While children are welcome this is intended to be more of an adult night in regards to the buffet and entertainment.

Costumes STRONGLY encouraged. Advance ticket purchase required and tickets are not refundable. Expect a supercalifragilisticexpialidocious night of all your favorite Disney tunes to wail along to at the top of your lungs! "You're Welcome!"