Eagles Wreath Making Class and DInner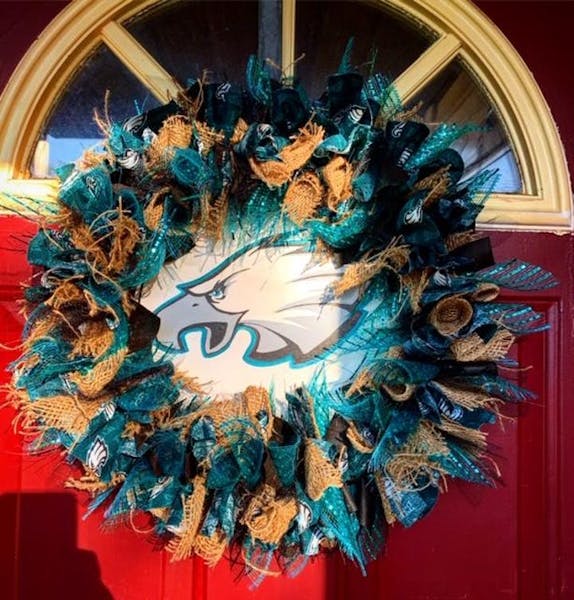 Friday November 15 from 6:30 to 9:30PM
E-A-G-L-E-S....EAGLES!!!!! Eagles fans come on out to the Collingswood Pop Shop for an evening of delicious food, and creativity! Your ticket purchase includes a full dinner buffet, an ice cream sundae for dessert as well as an Eagles wreath making class!
These are a great gift for Eagles fans!
All supplies including wired wreath form, ribbons, mesh, burlap, vinyl decal, wooden circle center and step by step instruction for making, will be provided by Tracey Joy of Spotted Frog Art Studio.
Seating is limited so grab all of your Eagle fan friends and a bottle of wine or some beer (this is a BYOB event!) and join in on the fun!