Sweetheart Meal for Two
February 10, 2020 until February 16, 2020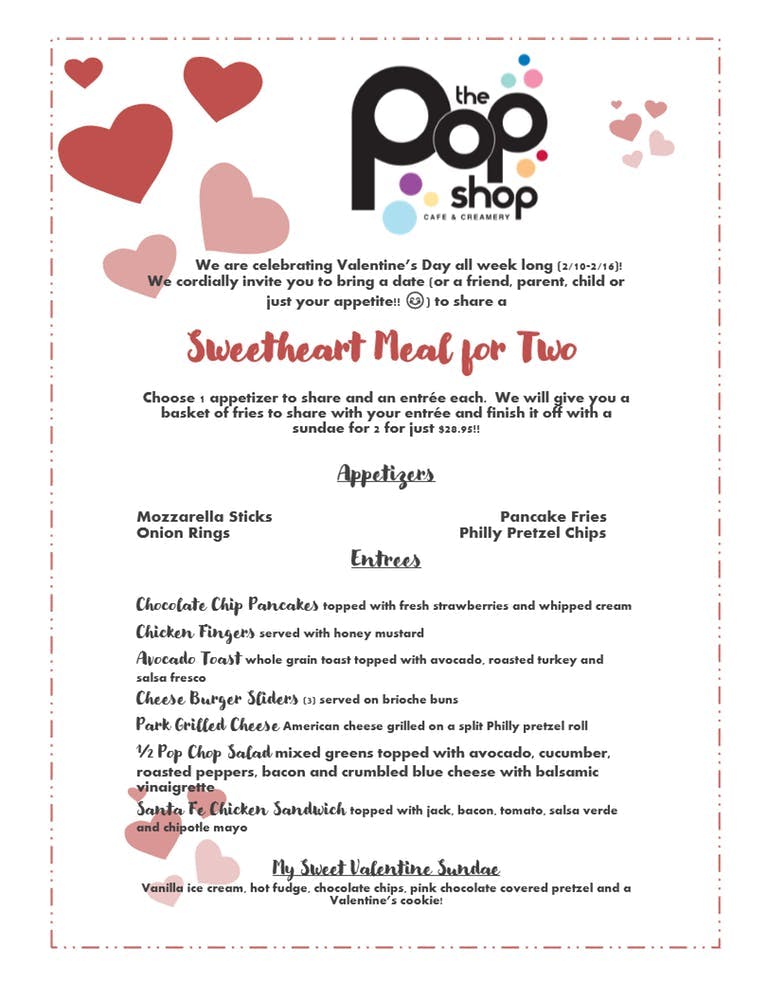 💕 Join us as we celebrate Valentine love all week with our "Sweethearts Meal for Two" deal! We invite you to bring a friend, child, grandparent or a serious appetite!
Happening all week Monday, 2/10 through Sunday, 2/16. Your meal is just $28.95 and includes...
choice of one appetizer to share
one entree each
one basket of fries to share
large sundae for 2 to share
Plus Valentine Specials all week and on February 14 all pancakes are PINK!